Varkala

Our quaint property is on the North Cliff of Varkala away from the large crowds and daily grind. The rocky terrain, captivating cliffs and sandy shores make Varkala a mesmerizing destination. A unique holiday experience awaits you at Papanasham Beach, a short distance from our resort; where shops, restaurants, surf shacks, and more can be found. Sit back, relax and enjoy the view as it's impossible not to be charmed and awed by the sights and sounds.
A Glimpse Into Our Resort
Behind the scenes footage

Getting to The Resort

There are two ideal ways to get to our resort. Either fly into the Trivandrum International Airport followed by a 90-minute car journey from Trivandrum to Varkala, or catch the train to Varkala Railway Station. Convenient airport or railway pick up and drop off can be arranged, simply let us know and we will take care of the rest.

location map
Places to Explore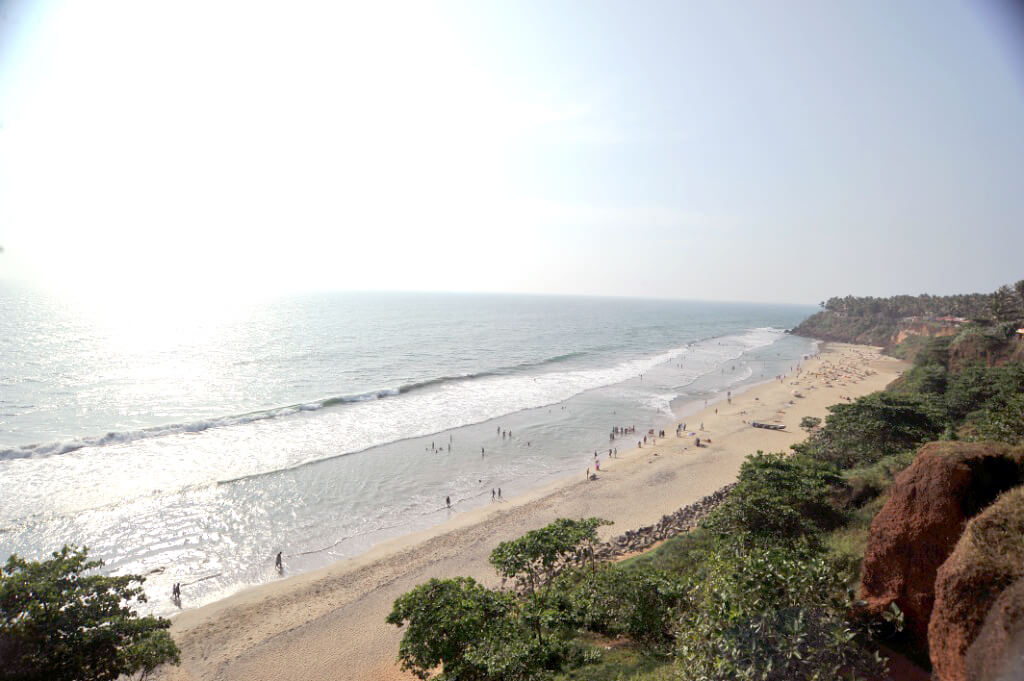 Papanasham Beach
A short walk from the resort will take you to Varkala Beach or more popularly known as Papanasham Beach. It's the perfect place to go spend the day on a sun lounger or catch some waves on a boogey board or surf board. Restaurants and cafes are ample, ensuring you never go hungry.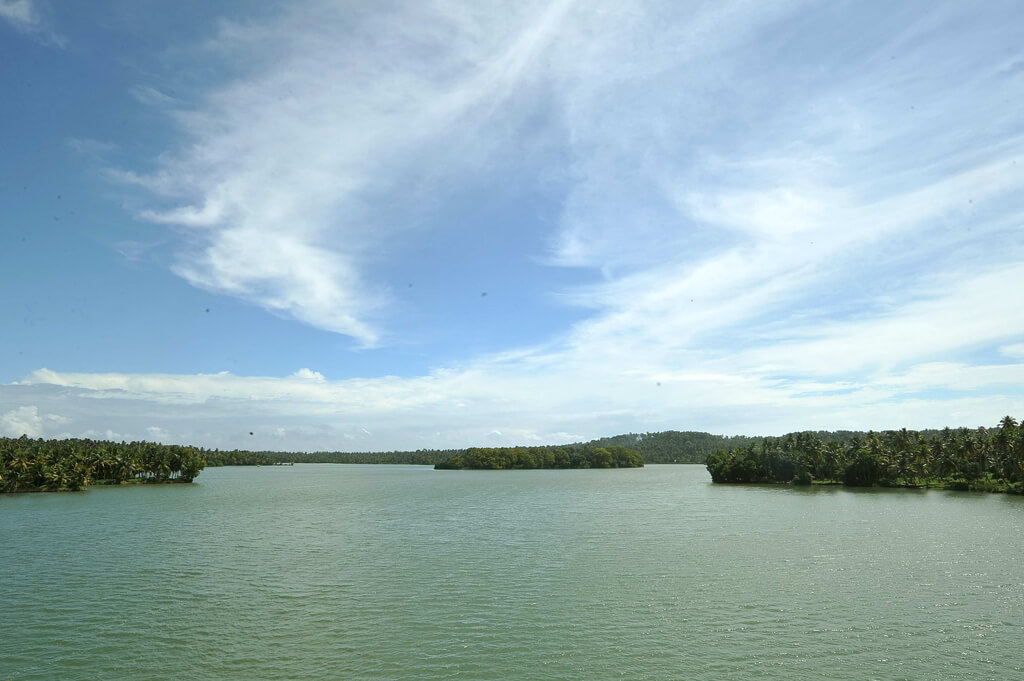 Kappil Beach and Backwaters
Kappil is a true sight to behold as it's a unique place where both the ocean and backwaters meet. Spend some time on the beach or boating at Priyadarshini Boat Club.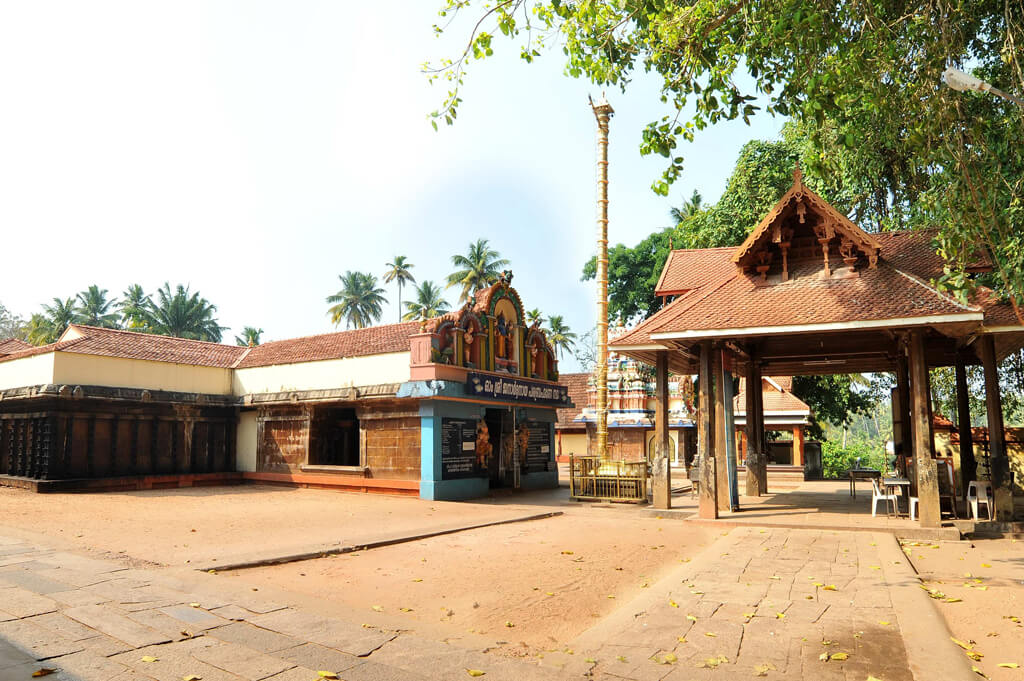 Janardhana Swamy Temple
The temple, a major pilgrimage spot, is over 2000 years old and is located on a steep hill at the entrance of Varkala beach road. The ambience and historical architecture of the temple are reasons enough to stop by for a visit.
Sivagiri Mutt at Varkala
The pilgrimage centre is the final resting place of saint and social reformer, Sree Narayana Guru, and a tribute to his dedication to uplifting the backwards class in Kerala. The revered Guru's tomb is located on top of a hill. Further down the hill you can visit the Guru's residence, where his humble belongings are kept on display for the public.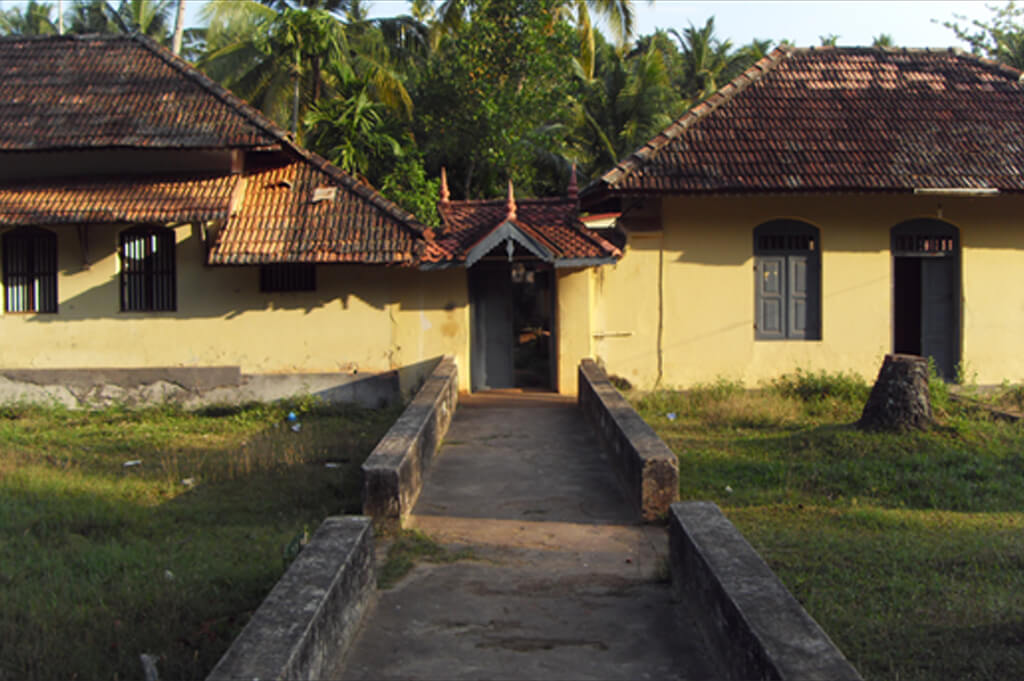 Mahaprabhuji's Baithak
To help spread the Pushti Margiya religion, Sri Mahaprabhuji, travelled on a pilgrimage all over India by foot. Wherever Sri Mahaprabhuji sat and spread his teachings that place is now known as Baithakji, a sacred place of worship. In India, there are 108 Baithakjis, the 48th is in Varkala; also known as Kumali Kshethram.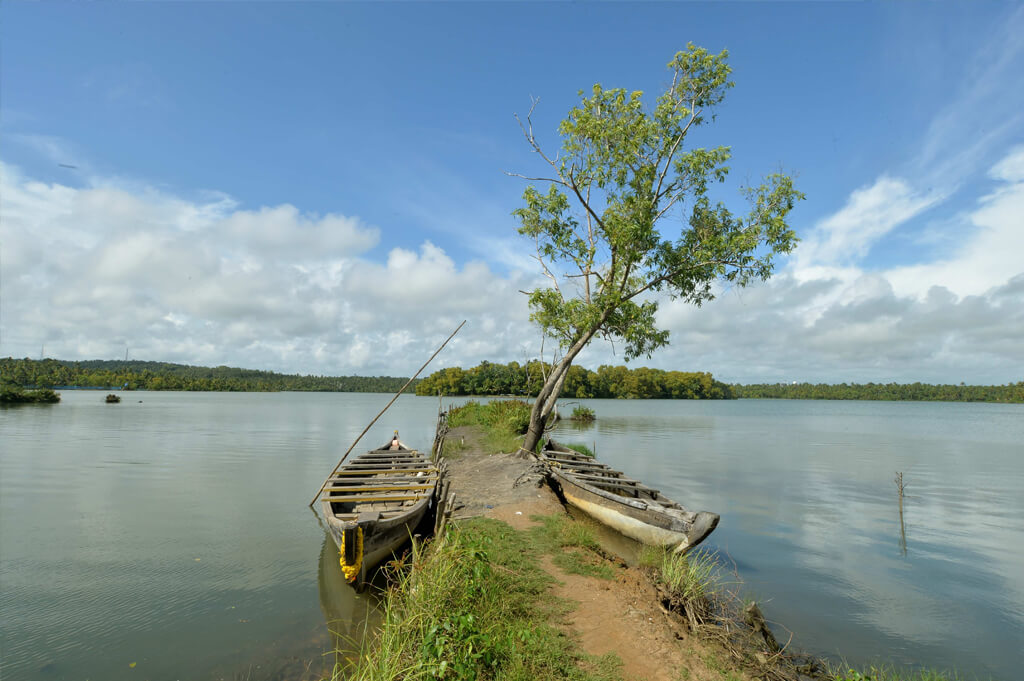 Ponnumthurthu Island
To get to the island you need to take a short boat ride through the backwaters. Ponnumthuruthu, translated as Golden Island, got its name from a famous ancient folklore that said the queens of the Travancore royal family used to hide their gold and ornaments on the island. You can also visit Shiva Parvathi temple, a 100-year-old temple, located amongst the coconut groves.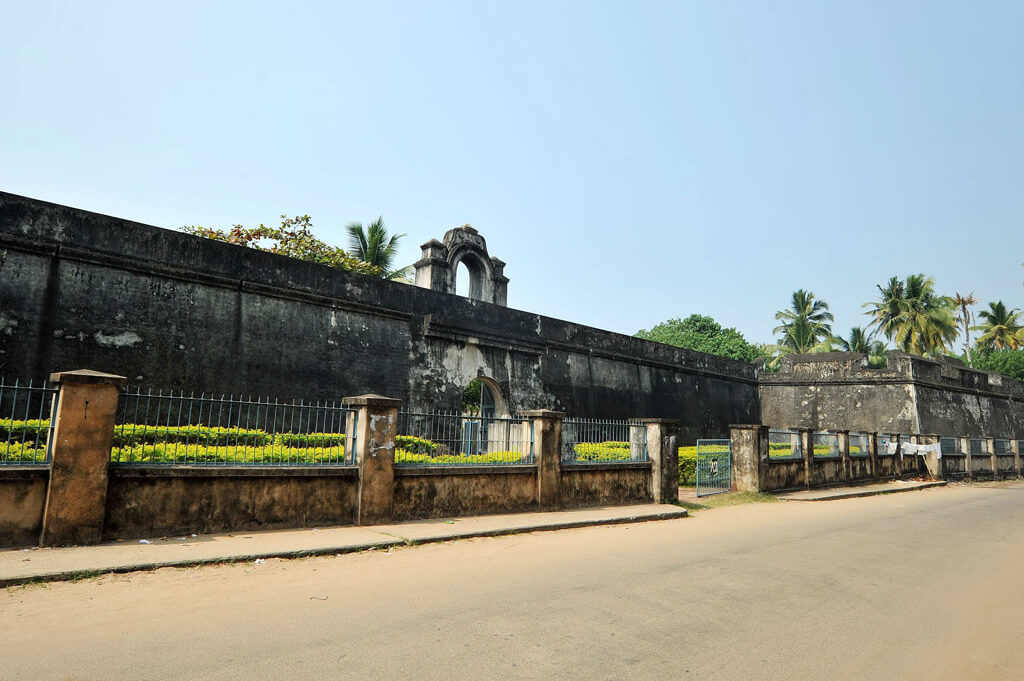 Anjengo Fort
A special place to sightsee, Anjengo, meaning five coconut trees is an important historic landmark. The fort was built in 1684 and was the first trade settlement established by the East India Trading Company in Kerala.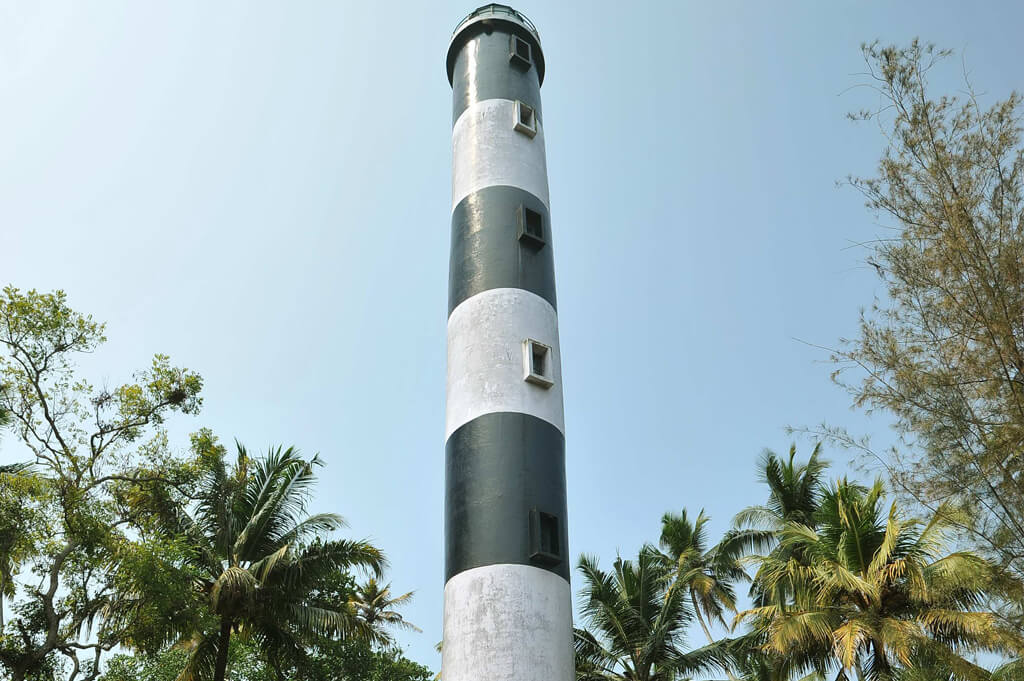 Anjengo Light house
Right beside Anjengo Fort is a 130-foot-tall light house that guided the ships of the East India Trading Company safely onto shore. Adjacent to the lighthouse, there is an ancient church, convent and cemetery that were all part of Anjengo's history.